Celebrating Small Scale Makers
The Colm Collective was developed to nurture a connection with nature, new activities, art in various mediums, and our favorite hobbies. We've curated handcrafted items from our favorite independent makers, and we hope that you will love them too.
Candles
We're proud to introduce a collection of soy-blend candles developed exclusively for the Colm Collective by Colm Creations.
Shop Our Candles
Earrings
This collection brings together beautiful earrings from a handful of makers experimenting with color, shape, and medium.
Shop Earrings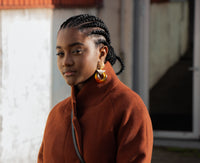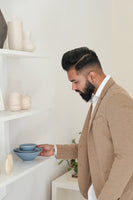 Ceramics
This studio will include the creative clay work of ceramicists using wheel throwing, hand building, and slip casting techniques. 
Restocking In September!